Audio Bites
October 12, 12PM - 3PM
Come support the farm, eat delicious traditional food for sale, and enjoy cultural stories from elders in the refugee community collected by our Refugee Youth Leaders.
All proceeds go towards supporting Transplanting Traditions' Youth Collaborative Program.
Event Timeline:
12PM - 1PM ~ Traditional food sold by farmers
1PM - 3PM ~ Audio Stories + Q&A with Youth
Ticket Prices:
Adults - $20 ($25 day-of event)
Students & Children - $10 ($15 day-of event)
Children under 5 - FREE
*Free for refugees from Burma*
Become an individual event sponsor to support the TTCF Youth Collaborative. Learn more here.
Seed Sower ~ $150 - See full benefits here
Cultivator ~ $300 - See full benefits here
Harvester ~ $500 - See full benefits here
*Sponsors who donate after Oct. 10 will not appear on printed materials
Location:
2912 B Jones Ferry Rd. Chapel Hill, NC 27516. Get directions here.
For any questions contact us at info@transplanting traditions.org
**If there is inclement weather, the event will be held at the same date/time at the FedEx Atrium on UNC-CH's campus.
~About the Audio Bites Stories~
Audio Bites is a series of short audio stories collected by Transplanting Traditions refugee youth leaders from elders in the refugee community from Burma. The stories culminated from a summer of the eight refugee teens exploring identity, 1st and 2nd generation Asian American experiences, and storytelling as a form of activism. This project was facilitated and curated by folklorist, Katy Clune. The project would not have been possible without the immense support from Becky Butler, Jen Boehm, Amy Reynolds, and Lucia Constantine.
We are grateful for our incredible partners

Chapel Hill Carrboro Youth Forward for project funding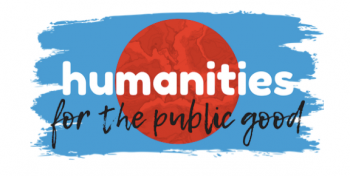 Sponsored in part by the Humanities for the Public Good

Sponsored in part by the Center for Documentary Studies at Duke University

Southern Mix of the Southern Oral History Project where the Audio Bites stories will be housed and archived